Students celebrate Archer's Halloween Festival
---
Last Thursday was Archer's Halloween celebration—that one time of year when even the sweet sixth graders can transform into frightening ghosts and witches, or other creative characters.
Throughout the half-day, costumed students attended 30-minute class periods and then assembled in the courtyard for the day's lively festivities, including the haunted house, the school-wide costume contest, the pumpkin decorating contest, and the ever-popular "Pie-the-Teacher" event. It seems the tradition of pieing a teacher has held enduring appeal to Archer students.  This ceremony is most notable for the eagerness of its many participants.
The Oracle sent out a survey asking students to reflect on their Halloween experiences. It revealed an unsurprising statistic: most Archer girls enjoy Halloween. However, a select few of students stated they dislike the holiday because it is "scary and…too chaotic," or because they didn't have any plans this Halloween. An overview of the event itself at Archer—including results and quotes from the student survey—is displayed below.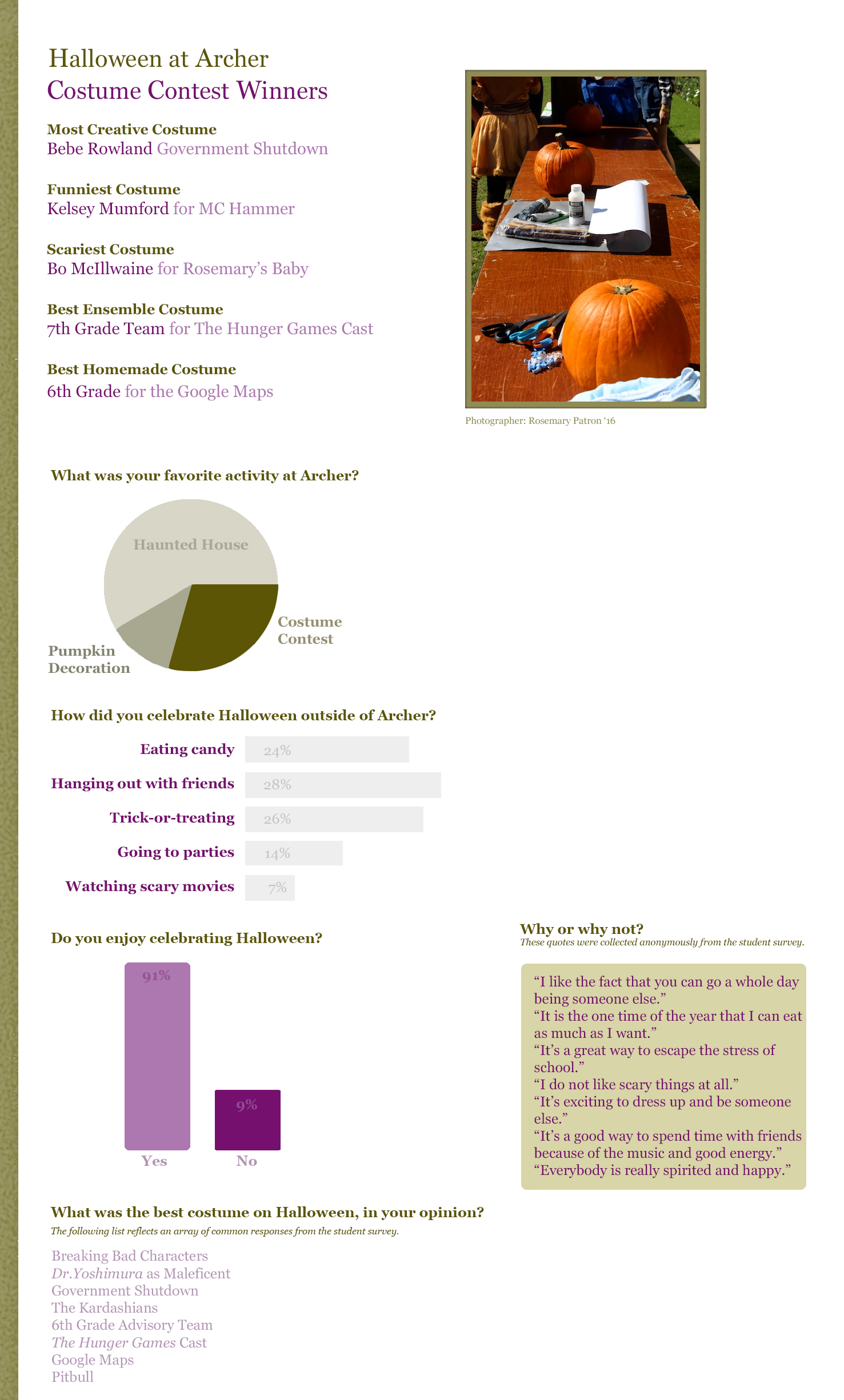 ---
View Comments (4)